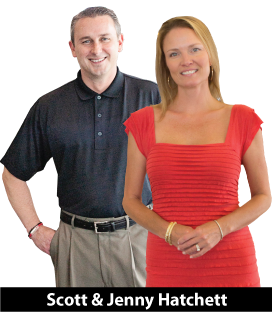 Beginning in January, the east and west Wichita Scholfield Hyundai dealerships will change their name to Hatchett Hyundai while Scholfield Buick GMC will change to Hatchett Buick GMC. All three of our dealerships will be part of the Hatchett Devlin Automotive Group.
 You may be wondering what this means to you. Honestly, nothing. It's simply a name change. You'll still see the same great employees and experience the same top-notch service you should expect from us. After nearly three decades, we have no plans of changing how we run the family business. We're just proud to now have the names of the dealerships reflect the families involved while better aligning us to continue to grow and expand on our footprint here in Wichita and Kansas - a place we're proud to call home.
As always, if you have questions about this change, or our business, our doors are open and we hope to hear from you.
Wishing you and yours all the best in 2017!
Sincerely,
Scott Hatchett